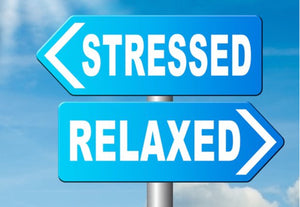 Speaking Fee
Sale price Price $75.00 Regular price
Need an interesting, relatable, and impactful topic for your next event?
Kate Moyer specializes in educating people about mind-body practices that are simple but powerful in dealing with stress. Whether it's stress in the workplace, in relationships, or inside of yourself, we must change the way we relate to stress for our health and overall well-being. Anxiety, Depression, and Stress-Related illnesses are on the rise in today's society. 
Kate shares from her 10 + years of teaching people of all walks of life how to learn new skills and coping techniques to deal with stress in a healthy way. Your audience will walk away with practical tools and tips that they can apply to their lives in a very short amount of time. People will be encouraged and empowered to make small changes that create big and lasting impacts on their minds and their bodies. 
Combining compelling research, interactive exercises, and relatable stories, Kate will shine a light on the simple truth of how the body holds the tensions of the mind. People will experience first hand how simple mind-body practices can create real and lasting change. 
Whether you are having a large or small event Kate cannot wait to come and connect with you and spread this powerful message!