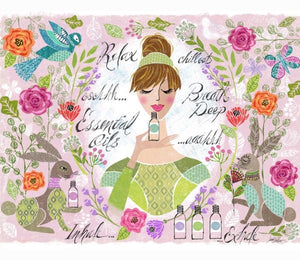 Relaxation Party
Sale price Price $200.00 Regular price $0.00
Celebrate relaxation style!
Whether it's a girl's night in, a birthday, or a job well done party; take an hour with your friends to slow down and relax. Get calm, get centered, get pampered!
Your relaxation session will be a combination of:
* chair yoga to stretch, breath, and release tension from the body.
* a detoxing foot soak to cleanse and purify your body
* a nourishing and moisturizing hand massage with lavender body butter 
* a guided meditation to calm the mind and relieve stress 
* warming aromatherapy to soothe and comfort 
Each session is one hour and can include up to 6 people at your home/location.
Please contact Kate at mindfullivingwithkate@gmail.com for availability. 
No refunds and 24 hr. cancellation required. You will be able to re-schedule if need be.
Please note any location that is more than 30 minutes travel time will be charged extra. Price subject to location.